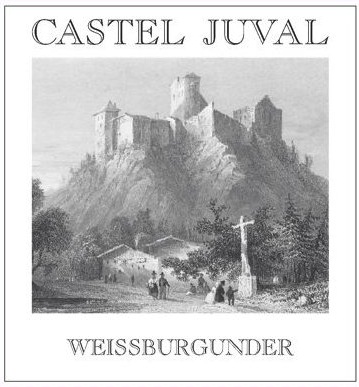 This is a wine that makes you glad you live in Italy. The production is small (6,500 bottles), the wine is INCREDIBLE, and the price is insane - around 14 euro in one of the best enotecas in Florence,.
This wine at this price blows the doors off many white Burgundies from France costing 2 or 3 times as much or more.
After it warmed a bit from the fridge and was open for a while, the nose was of figs and honey, but it retains a sharply fruity/acidic minerality. On the palate it is complex with several citrus and other white fruit flavors and notes, especially green apple skin, grapefruit, pear, and lemon. It has a well defined smooth tongue near butter coating feel, but it ends in a white pepper/green olive oil throat tingle. A ton of interesting things going on and all of them good!
If you ever come across a bottle of this or anything from the producer, give it a try - you won't be sorry.
Castel Juval Weissburgunder 2010 fact sheet PDF (in German only).