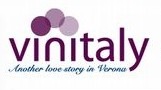 Finally have a plan in place for VinItaly 2009 - we'll be attending Sunday April 5th for the day - hoping to do some live blogging or at least Twittering.
Mrs. Grasso of Elio Grasso, a producer of some amazing Barolo's and a most gracious lady. She was quite upset with me that I didn't taste all of her wines!
Castello Sonnino from the Montespertoli DOCG. I don't make it out there as much as I used to as our friends in Montespertoli moved back to the states. Some great value wines by this producer.
Friends from La Banditaccia, a super interesting small organic farm near Montalcino (Montecucco). A visit there is on my list of road trips this spring. I have a bottle of their "Templare" in my collection - I think it is a 2000 or 2001 - that I really need to drink!