Sorry for the late notice - this event is tomorrow! I have been meaning to post about it forever...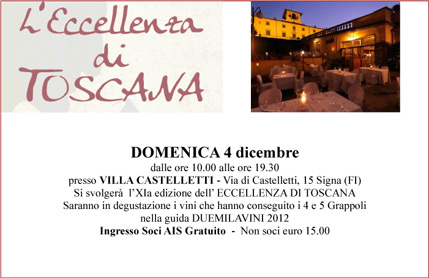 Typically a fantastic tasting with wines of a very high level, it was held at the Grand Hotel Winter Garden in Piazza Ognissanti for many years until the hotel was recently updated to the St. Regis and that space became a lounge/restaurant. Last year I think it was at the Four Seasons Florence, but this year it is outside of Florence in Signa.
Here is the vineyard/producer list (PDF! - Italians love their PDF files still...).